POWERWASHING
House and deck powerwashing is a great way to improve the look and value of your home. Years of mold, mildew, bird poo and dirt accumulate over time making your home look depressed and ugly. Powerwashing is a great solution and very economical. If you are selling your home nothing can make more of a difference on the outside of your home than powerwashing and window cleaning. Good news is we do both.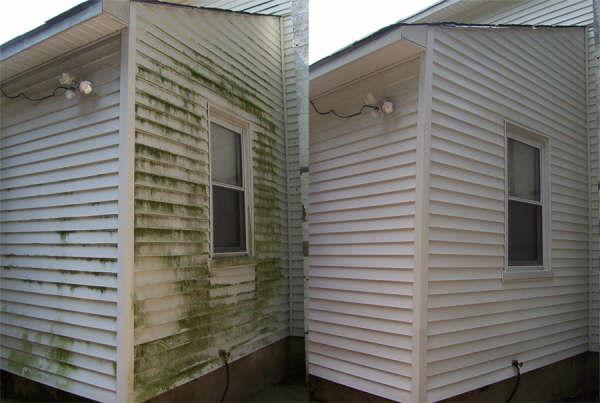 Our Process
When the crew arrives the first thing we do is knock on the door to let you know we are there. Next we will ask you to close all the windows in the house and to see if you have a hose ready to use. We will presoak the area we are about to wash, then apply an environmentally friendly cleaner to the area. We allow the cleaner to do its job and let it soak a couple minutes while we start on the next area. After the cleaner has had a chance to do its job we wash it off with the high pressure spray. Now sometimes the cleaner does not get all the dirt and stuff off so we have to hand scrub the area to ensure its completely clean. We continue to do this process until the entire house is cleaned. After we complete the job we will knock on the door and ask that you come out and look at the house. The reason is that we want you to see the difference and to see if you think there are areas that need a little more washing. The one thing I tell every homeowner is that the house will not look brand new after this service. Your home is basically like a shirt. If you left a shirt outside in the elements for years and washed it once would it come completely cleaned? Probably not and your House is the same way. So please when asking about this service we ask that you have reasonable expectations.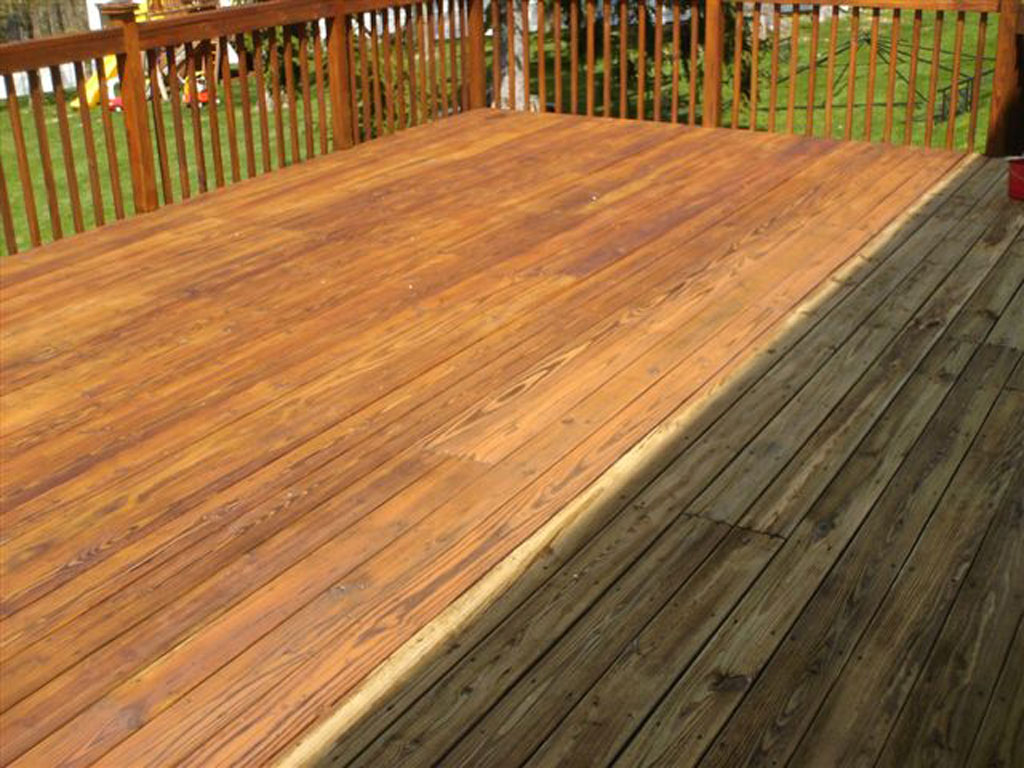 ANGIESLIST.COM REVIEW:
"Called to get gutters cleaned. Stated he would have it done by end of week. Work was done when they said they would do it. Did a good job. Everything went smooth. Would use this company again."
Customer in Buffalo NY
ANGIESLIST.COM REVIEW:
"Russ kept in contact after I called for an estimate. They showed up upon the agreed time and they did a great job. The cleaned everything up as they worked. After they left we couldn't tell they were here. They did a great job and I am going to call them this fall."
Customer in Rochester NY
ANGIESLIST.COM REVIEW
"Good phone communication prior to the visit to return call and estimate their arrival. They were friendly and quick to get the job done. Gutters were clean, and the debris was hand removed into garbage bags that they took with them. Only a few leaves left on the patio from the entire process which they came back for when I asked them to." Customer in Buffalo NY