About Us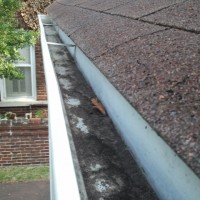 A Plus Gutter Cleaning is a locally owned company with over 20 years of gutter experience. Our company is based on the principles of hard work, honesty, and integrity. We believe that to be successful you must put customers first, and in the end everything will work out. Simply put, we are here for you. We pride ourselves on our service, and commitment to putting you and your needs first. We welcome everyone to give us a call to see why we are the best in western NY.
Our Business
We are listed on www.ANGIESLIST.com as a contractor of choice by homeowners just like you. We have an A rating on Angieslist.com, an A+ rating at the Better Business Bureau, multiple positive reviews on google, and the only positively rated gutter cleaning company from Rochester on KUDZU.COM Angieslist.com is a site that businesses cannot pay to be on, and the only way you get positive reviews is from members who pay to find quality contractors. Please feel free to check us out and see why we are the #1 gutter cleaning company in western NY.

Who we Service
We work for some of the biggest property management companies in Rochester. We also are the preferred gutter cleaning company of 6 different homeowners associations. We do everything from upper gutter's only to complete apartment complexes. We service just about every residential and commercial property that has gutter's on it. Now there are a few that we cannot do because of heights and other things that we cannot get around but for the most part we can do pretty much any gutter cleaning.
ANGIESLIST.COM REVIEW:
"Called to get gutters cleaned. Stated he would have it done by end of week. Work was done when they said they would do it. Did a good job. Everything went smooth. Would use this company again."
Customer in Buffalo NY
ANGIESLIST.COM REVIEW:
"Russ kept in contact after I called for an estimate. They showed up upon the agreed time and they did a great job. The cleaned everything up as they worked. After they left we couldn't tell they were here. They did a great job and I am going to call them this fall."
Customer in Rochester NY
ANGIESLIST.COM REVIEW
"Good phone communication prior to the visit to return call and estimate their arrival. They were friendly and quick to get the job done. Gutters were clean, and the debris was hand removed into garbage bags that they took with them. Only a few leaves left on the patio from the entire process which they came back for when I asked them to." Customer in Buffalo NY